About Us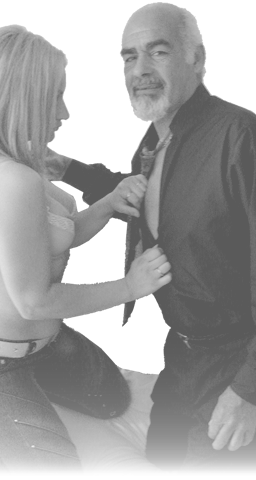 What is Playdaddy?
A PlayDaddy is a mature, compassionate gentleman in his 50s, 60s, 70s or 80s. He's worked hard his whole life, devoting his time, energy and money to raising his family and taking care of his loved ones needs. But now his children have all graduated from college, moved away from home and are busy raising families of their own.
A PlayDaddy is a worldly man who now has time to devote to himself and explore his newfound freedoms. He'd like to share some time with young ladies in their 20's who can appreciate his knowledge, kindness, compassion and ravenous sexual appetite!
Ladies in her 20's are interested in PlayDaddys because they are tired of dating immature "mama's boys" who don't know what they want to do with their lives, don't have a whole lot of money, and don't know the first thing about satisfying a woman sexually. When it comes to satisfaction, a PlayDaddy is a guarantee!
Our goal at PlayDaddy.com is to provide a place where older men and ladies over 21 years of age from all over the world can meet, exchange emails and letters, and begin friendships and relationships based on truth, honesty, discretion and pure passion. We have received letters from hundreds of young women and PlayDaddys telling us about their secret love affairs.

We appreciate the support and friendship of our vast fan base. Our compromise is to produce unsurpass older men content for your enjoyment for many years to come.

Thank you for making this website possible!



The staff at Playdaddy.com